Frequently Asked Questions
Can I take children on a tour?
Yes, we have car seats available for infants and children. Some of our tour options do include long car journeys so please be prepared. We can customise many of our tours to include places of interest for children of all ages and ensure that we take you to lunch somewhere appropriate for your group. Please let us know the ages of your children when you book. We offer children's prices so please contact us directly to find out more.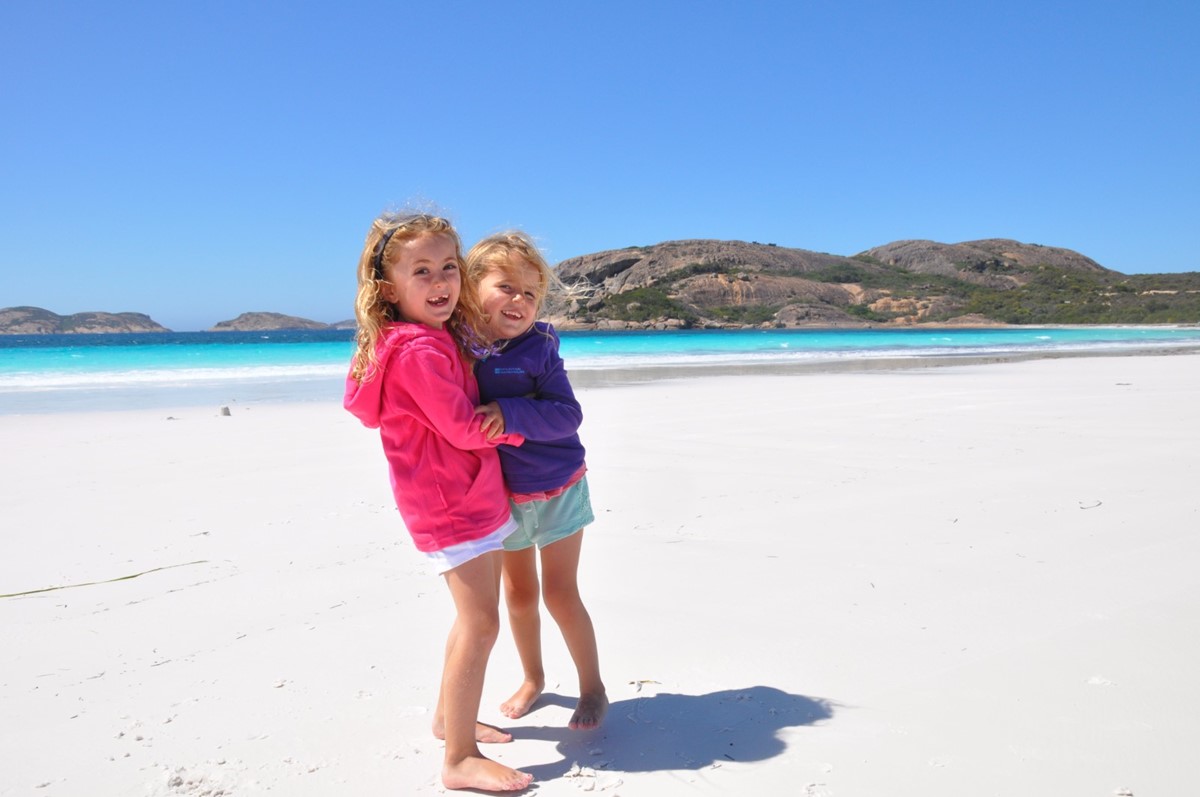 When is the best time to visit Perth?
Perth is known as the sunniest capital city in Australia averaging 8.8 hours of sunshine per day. Summers last from December to late March and are generally hot and dry, temperatures average 18-30 degrees,  in the afternoons there is a pleasant sea breeze known to locals as the "Fremantle Doctor". Winters can be wet but mild from June to August and temperatures average 8-19 degrees. Most of Perth's rainfall is between May and September. Spring is mild with temperatures from 12-23 degrees and little rainfall. This is wildflower season and can provide spectacular displays. Autumn brings temperatures of 14-26 degrees and occasional showers.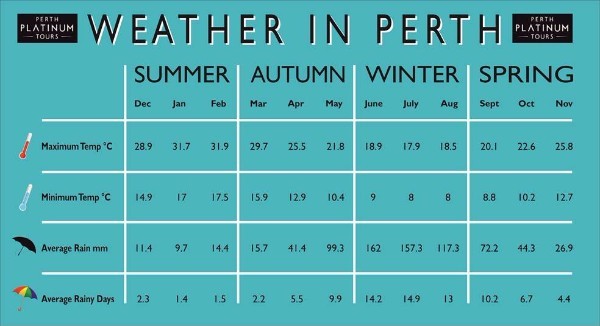 Do you do group tours?
We offer group tours to the Pinnacles and also to Margaret River. These tours operate with a minimum of 4 adults and can be arranged for any day of the week. Our group sizes are small and personal. Please contact us to find out more.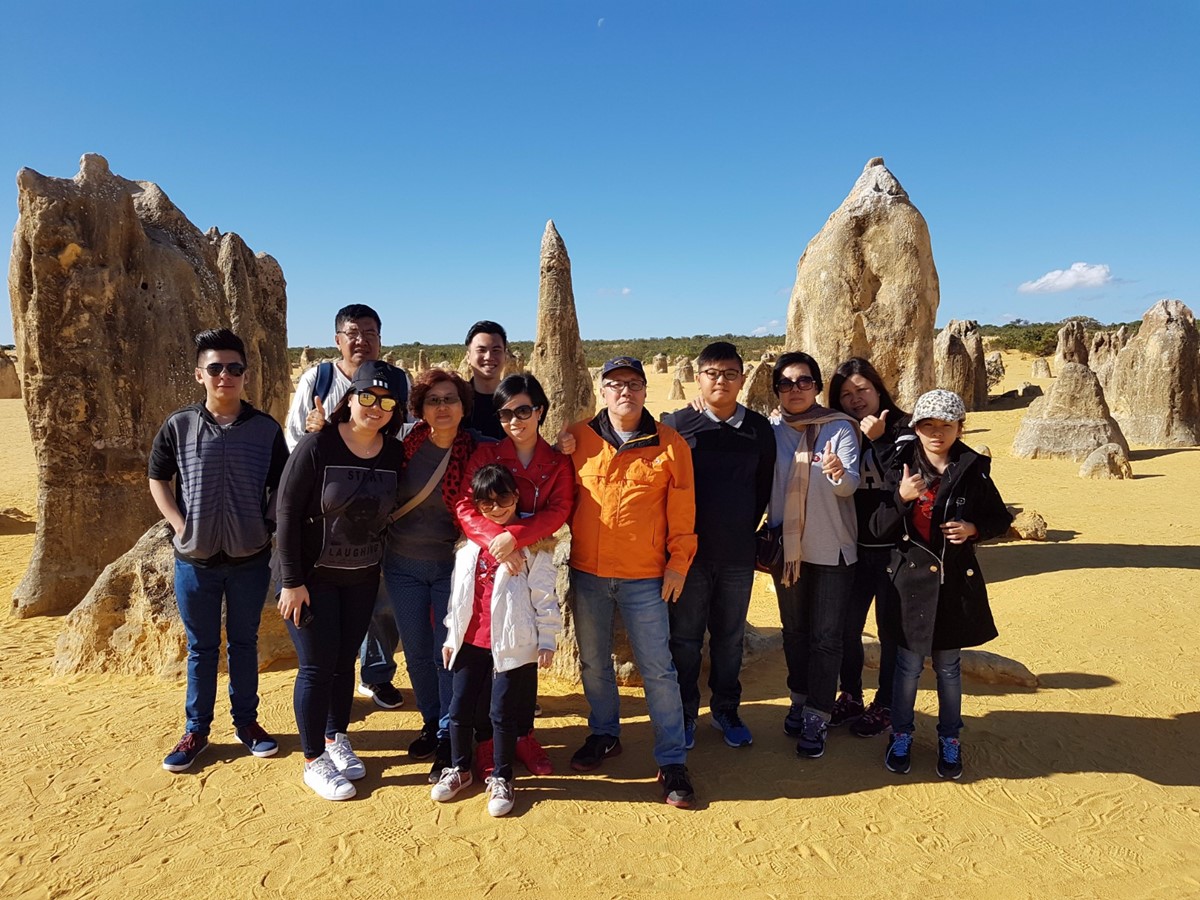 Do you offer complimentary pick up and drop offs for tours?
We offer complimentary pick up and drop offs for all our exclusive tours. For group tours we offer complimentary pick up at any location within 15km of Perth CBD, anyone staying further out may incur an additional fee.
What if we have lots of luggage or golf clubs?
We have a trailer which can be attached to most of our vehicles if required. This is great for airport transfers, golf days out and also overnight tours.
Which wineries do you visit in Margaret River?
With over 100 wineries in the Margaret River region to choose from, let us take some of the guesswork out for you. Our team of dedicated researchers have spent much time in the region hand selecting wineries they feel best suit our guests. They took into account the wine, scenery, customer service and quality of the food served when making their selections. With our custom tours you are welcome to choose where and what you would like to see and we are happy to offer advice.
If we don't want to visit wineries on a tour can change the tour?
Yes of course. On all our private and exclusive tours you are welcome to remove the wine tasting. We can replace the wineries with some more spectacular scenery, a snap shot of the Cape to Cape Track, Bird Watching, Breweries, Children's activities, Chocolate and cheese, Caves and many other options. Please contact a member of the team for more information about how we can custom make a tour from Perth for you.
What vehicles do you have?
Our current fleet offers 4 types of vehicle.
Sedan: Holden Caprice, seats up to 4 passengers, Mercedes S class, seats up to 4 passengers.
People mover: Mercedes Viano/V Class, seats up to 8 passengers. 
Mini Bus: Toyota HiAce commuter minibus, seats up to 13 passengers.
All of our vehicles are modern, air conditioned and offer a comfortable tour or transfer. All of our vehicles are maintained to a high level, for the safety of our guests and drivers.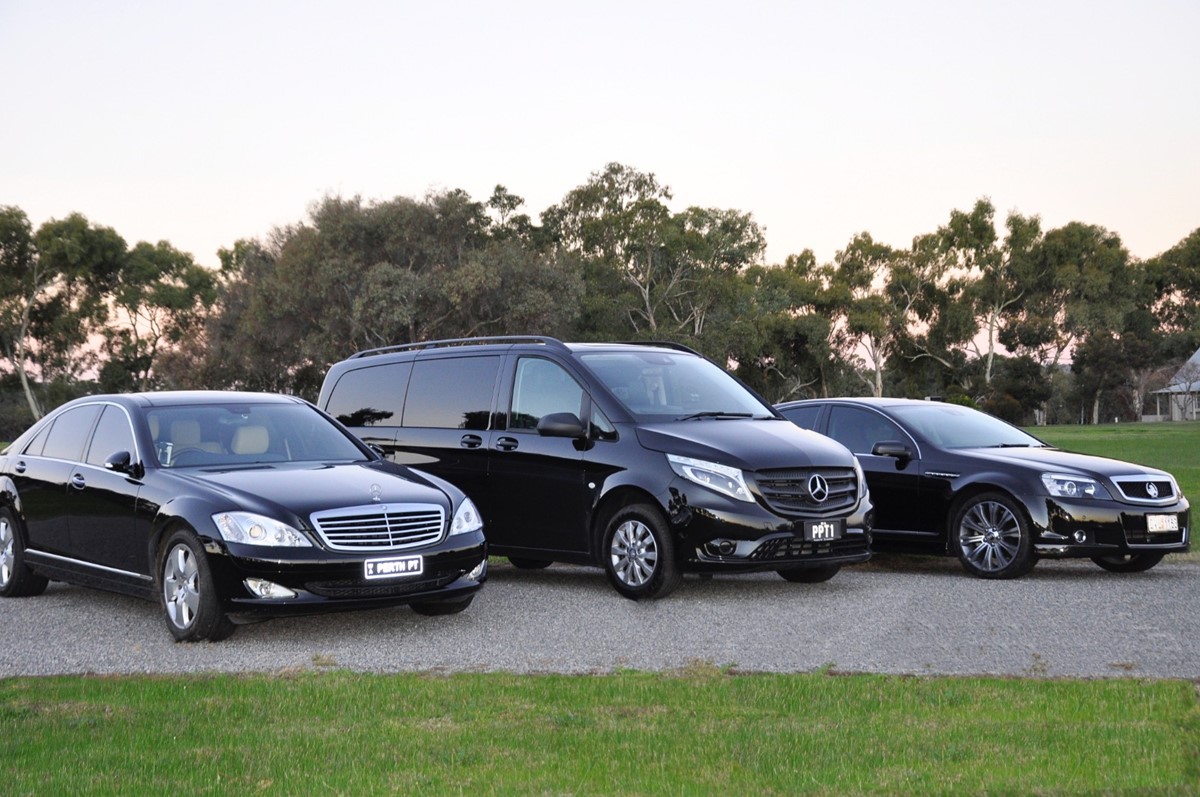 What is the maximum number of passengers we can have?
Do you cater for wheelchairs or handicapped guests?
Do you have an interpreter?
If you require an interpreter please contact us directly with your requirements.
Do you have your brochures translated?
Please go to our brochure page to download our translated brochures. We currently have a brochure in simplified Chinese available.
How do you pay for a tour?
All tours must be paid for in full 7 days prior to your tour date. We require a deposit of 25% upon booking to secure your preferred date and tour.
What is the cancellation policy?
Our cancellation policy:
Cancellation within 48 hours of departure, fare is non-refundable.
Cancellation 72 hours to 7 days of departure, a 10% admin fee per booking will be charged.
Tour date changes can be made for free up to 14 days prior to tour departure. Please contact us for further information.
What is included in my tour?
Depending on which tour you choose we include different options, please head to our tour pages to find out more. Most of our all day tours include morning tea, lunch and wine tastings.
Do you advise on accommodation for private overnight tours?
We are happy to advise on accommodation for overnight tours. Please let us know what standard of accommodation you require.
What is the maximum number of days the tour can last?
There is no maximum number of days. We are happy to custom make tours for as long as you require.
With so much to see and do in Perth what do you recommend?
We recommend that your stay in Perth is at least 4 full days. This way you can spend time in Perth and also head out to some spectacular locations a bit further afield, such as Margaret River, the Pinnacles, Swan Valley, Wave Rock, Albany, Busselton and many more. If you are short of time whilst visiting Perth, we are happy to customise a tour between picking you up from the airport and dropping you at your accommodation, or from when you check out to when you need to be dropped off at the airport. We'll do our best to ensure you don't waste a moment of your trip.
What happens if for some reason the tour cannot go ahead?
In the unfortunate event that your tour has to be cancelled by a us, a full refund will be made. We will do our utmost to ensure that your tour goes ahead, but if for reasons beyond our control we are unable to proceed we will give you as much notice as possible and have alternative options available.
We recommend that all travellers have travel insurance.
How do we book a tour?
How far in advance do I need to book a tour?
To ensure that you can secure your preferred date, please book your tour as soon as possible. We require a deposit of 25% of the total tour cost upon booking, with the remainder to be paid 7 days or more prior to the tour departure date.
What do I need to bring and wear?
We advise all of our customers to wear comfortable shoes and clothing. A hat and sunscreen are both essential plus a camera of course. The weather in Perth can be changeable so please ensure you are prepared. If you are travelling with small children we advise a change of clothes for them.
How do I get from the airport to our accommodation?
There are several ways to travel into Perth from the airport. At Perth airport, you can hire a vehicle to drive yourself, catch a bus or taxi or we can provide an airport transfer for you. Please call 0413 464 460
Further information is available at https://www.perthairport.com.au/to-and-from-the-airport
My cruise ship doesn't dock until 9.30am and you suggest a tour leave at 8.30am. Am I still able to do a tour?
Yes of course. For all our private tours from Perth we can pick you up and drop you off at locations and times that suit you. Contact us for more information on how we can arrange your day to suit your personal needs.