Perth Private Charter
Travelling with a crowd? Our PRIVATE CHARTER service is perfect for larger groups looking for flexible, comfortable and easy transport arrangements.
Whether you've got your whole family with you, you're planning a party or you're travelling to a wedding, sporting event or special occasion, we're the hire company for you.
Don't fret about transport arrangements on your big day. Get the whole bridal party there in one car with our hire company. We know moving people from a wedding ceremony to a reception can be a bit chaotic as hiring buses can be expensive, so we make it easy with our competitively priced service.
If you're on a family vacation, you won't have to fight for a cab or struggle to get you and your luggage on a coach. Our Perth Airport private transfers service makes getting everyone to the hotel in one piece easy. Long-distance travel can test anyone's patience – our goal is to make everyone's first moments in our city on that drive from Perth Airport to the hotel happy and relaxing. As comfortable as our smaller chauffeur vehicles, our larger vehicles promise a smooth, safe and enjoyable ride.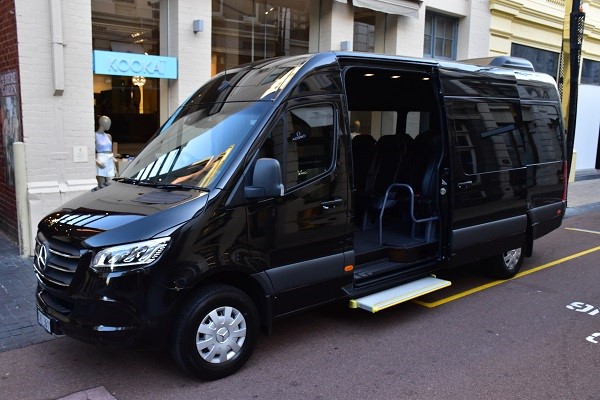 Airport transfer services, wine tours and more
Hire our experienced drivers for trips of all lengths and destinations in the Perth area. Being locals, we know this city better than anyone else, and are eager to show off its full beauty to visitors and residents alike. Whether you've just stepped off the plane or have lived here your whole life, we know we'll be able to show you something amazing on our Swan Valley winery tours or our picturesque evening drives.
Get to know our area. Western Australia is a stunning place to live and experience, so if you're here for just a little while make the most of it. Perth Platinum Tours can help you find locations and activities you'd never have discovered otherwise. Book any of our services today and be mesmerised by our state. Call our office on 0413 464 460 or send an email to us at info@perthplatinumtours.com.au or through our contact form and we'll get back to you as soon as possible.